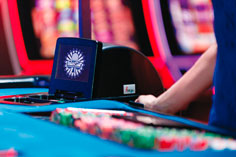 i-Deal™ Plus shuffle machine
i-DEAL™ PLUS offers latest technology, fast and efficient operation, and a sleek, low profile design to increase productivity, security, and flexibility for casino operators.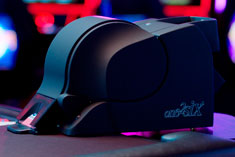 ONE2SIX OTS Shuffle Machine
ONE2SIX™ OTS single- & multi-deck continuous shuffler combines user-friendliness and state-of-the-art technology to create a premium shuffler handling from one-to-six decks of playing cards.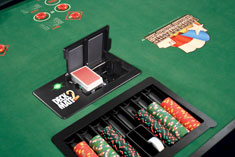 DECK MATE®2 shuffle machine
DECK MATE2® is a is poker shuffle machine with shuffle time of just 22 seconds. Offering maximum security for players, by checking for missing, extra or unknown cards.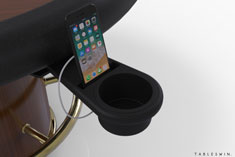 SWIPE TABLE ACCESSORY
Multitasking accessory for the poker table with integrated cup holder, phone stand & USB charger maximizes player comfort for longer game sessions
Copyright 2020, Gaming Supplies LLC